Cindy.Chen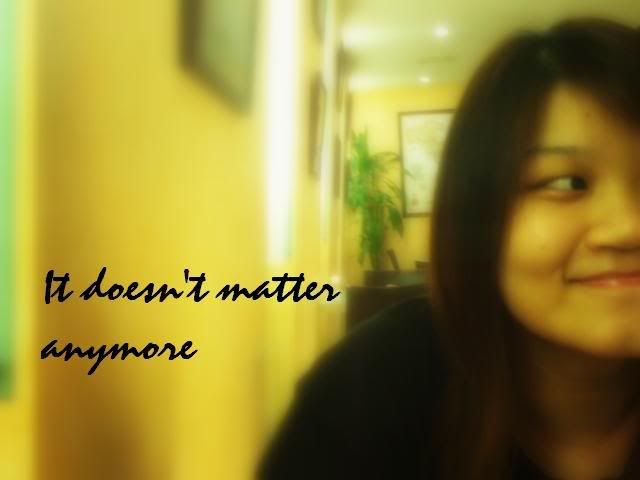 About ME


+25th Jan 1988.
+20 years old
+PSBAcademy.
+mhss.
+family.
+music.
+travel






Friday, February 08, 2008

Please watch.



Apparently,those 'Taiwan Celebrities' were saying the way Singaporean speaks English is weird.Yes,'Taiwan Celebrities'.To tell you the truth,i barely know who they are except for the hosts.So by calling the rest 'celebrities',it's quite an honour.

Who knows,maybe they're huge in Taiwan but look,do i give a damn?Anyway,i doubt they are.

The reason it got me so annoyed is because they are just a bunch of ignorant idiots.They THINK they are that proficient in that language when majority of them can't even pronounce a simple word like,'BIRTHDAY'.

'Birsday',that's how they pronounced.

They think they are funny.Let me tell you,they are not.

Like,seriously man!A pot calling the kettle black.Oh wait,maybe not.As far as i'm concerned,we definitely know how to pronounce simple words.

It's probably our lack of pitch in tone that makes it sound awkward but that is what made us unique,no?

You think you can speak like a Singaporean so easily meh?!It takes years of practice ok!?

If you haven't already notice,when we watch variety shows from Taiwan,they are also speaking a mixture of mandarin and english.So what makes them?A copycat?

Look,i'm not saying all taiwanese are like that because no,they are not.I've been to Taiwan and the people there are hospitable enough for me not to badmouth them.It's just that with people like those 'celebs',who speaks like as though they know what they are really saying in front of national tv,it makes it hard not to bombard them with sensitive issues.

Our country may be small but oie,look who's the more advanced country?!We are so much better off than them,seriously.

Laughing at our accents?We shall see who has the last laugh.

Anyway,what a way to start CNY.

I had this HUGE RED PIMPLE RIGHT ON MY FOREHEAD and guess what?While i was waiting for the lift,my neighbour actually shouted,

neighbour:why you put the red dot on your forehead?!
me:IT'S NOT RED DOT LAH OIE!!
neighbour:then what is it?
me:PIMPLE!!!!!ARGH!!

WAH LAOOO,RED DOT!So can you imagine how big it is?!

This year angbao collection is not as intensive as of previous years.:( my total actually dropped a few hundred compared to last year's,can you believe it?!

I THOUGHT EVERYONE JUST HAD THEIR BONUSES?!?!

Alright,i'm gonna hit the sack now.Will update more tomorrow!