Cindy.Chen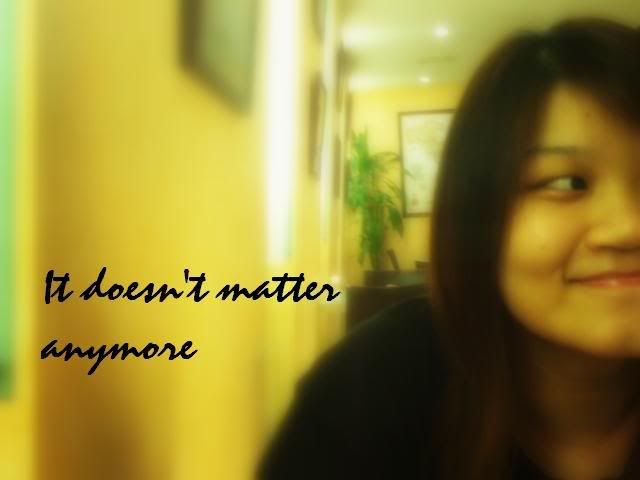 About ME


+25th Jan 1988.
+20 years old
+PSBAcademy.
+mhss.
+family.
+music.
+travel






Tuesday, February 05, 2008

The wonders of technology!:)
once the clock strikes 12,i brought the laptop in to my dad's room and we started singing the birthday song..


hmm,what is my dad looking at?
...
.....
......
........
..........
.............

*waving to Celine and Joseph*'HI!'
ok,i know you guys will probably focus more on the background.that's how i intend to put on another 10kg during cny,happy?

*dad looks at the com* : WAH!wear until so nice just to sing birthday song for me ah?!
answer:eh,no.i guess it's their inborn ability to steal limelight from others.Before she starts screaming her head off at me...OIE,IT'S A COMPLIMENT HOR CELINE CHEN!

stop counting the candles ah!man's age is a secret too.........

HAPPY BIRTHDAY DADDY!!:))
So this year,i've been pretty fair to my parents by buying cakes on their birthdays.Just that my dad got to hear Celine and Joseph singing birthday song through the video call but my mom didn't.So does it mean i'm not being fair afterall?EH DON'T LIKE THAT LEH!!!NEXT YEAR NEXT YEAR!

See,sometimes QnA yourself helps to relieve stress in a way.Try it!

Last year,i've only bought the cake for my mom and guilt had been bugging me ever since.So yup,i've decided to play fair this year and having consumed different types of cakes for 3 consecutive weeks,(my birthday itself,my mom and dad's whose birthdays are exactly a week's apart),i shall hereby officially announce...

NO MORE CAKES FOR ME UNTIL NEXT YEAR

Erm,right.

Ok,i know i probably won't be able to endure for so long but...!

No really,i'm beginning to have phobia for cakes and it's not even funny at all.

HAHAHAHA?No,not funny.

I need inspiration to write something that's more interesting.Like how my boss's daughter pronounced the word CORK as COCK repeatedly with every sentence she said.

'you can move that COCK over there.'
'no wait,i think if the COCK put like that not very nice hor?'
'ok you just clear all of that then you move the COCK up.'

Wow,that cock sure is flexible!:D
Ok sorry.I meant Cork.