Cindy.Chen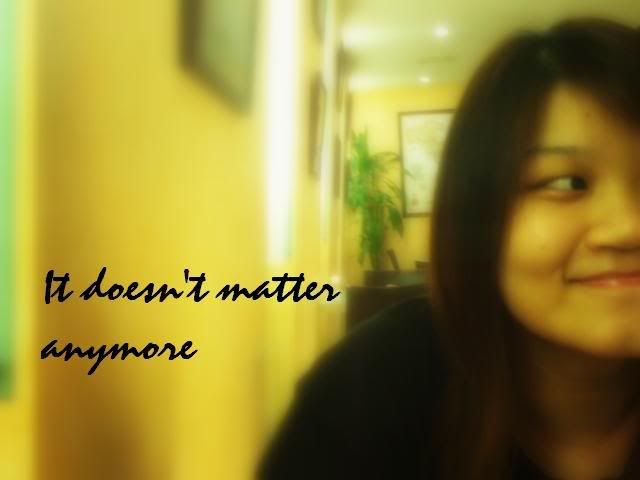 About ME


+25th Jan 1988.
+20 years old
+PSBAcademy.
+mhss.
+family.
+music.
+travel






Monday, March 10, 2008

Ok,so i just came back awhile ago and was shocked to see my maid wearing earrings and tied up her hair like as though she's just graduated from kindergarten.

Shockness please.

She doesn't even looked like those 'hiao' maid you see at Lucky Plaza trying to hook up some random strangers.

Now she's becoming like one.

I've been thinking she has been going down alot since we are hardly at home.We have caught her a few times already and each time,we decided to give her another chance.I think this would better stop.Take chances for granted.

You know,i just don't have that affinity with maids.I just don't have it!

It's either that or i'm suay.

My dad told me,after the maid finishes her contract with us,she can never be a maid again.Why?You ask.

Because her workload at our household is so simple and relaxed you can't find at any other households.Which i fricken agree.

Then why do we hire one in the first place?What do you think?!

Ever since the first evil devil cum hiao cum hum sap philipino maid left for her pig farm,the rest that we hired possesses some of her traits.

THE CURSED!!

Must be the cursed she left behind!

Anyways,what's wrong with the weather these days!?It's so fricken cool i feel like sleeping in the whole day and not step out of the house at all!

Speaking of which,i think i should catch a nap right now.(and if you realised,that's how i usually end my post.)LOL!!