Cindy.Chen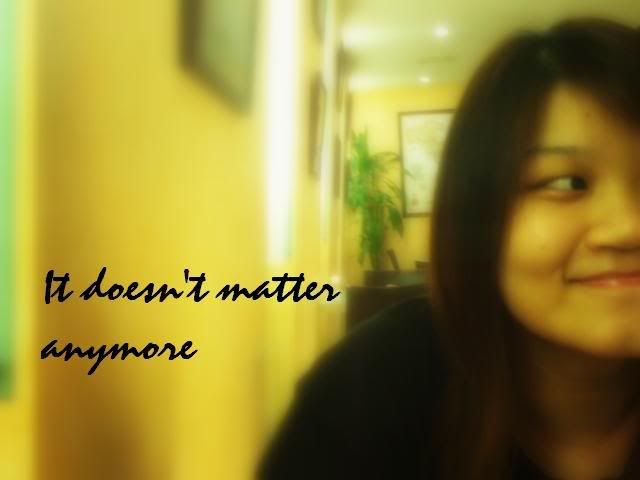 About ME


+25th Jan 1988.
+20 years old
+PSBAcademy.
+mhss.
+family.
+music.
+travel






Tuesday, April 01, 2008

The other day saw me out with Celine to shop for her new toy...


.
.
.
.
.
.
.
.
.






Ok,the gadget itself is not really THAT newly launch but still,it's friggin cool!And i'm quite surprised my bimbo sister can actually get the hang of it quite fast

.

NOTE:QUITE.


See,wahhh..already using it like a pro.
Past few days were just plain working for me.Work work work.I almost dread weekends already!Have to wake up early on both days to work,argh!I think i'm destined to have the slog-hard-till-you-die fate.

So,Celine is going back today.Going back to feed the camels,as quoted by her.HAHAAHA!Did i mention she drinks like a camel,too?Wah lao,you won't want to know.

Normal human beings have 70% of water in their body right?I believe hers is 90%.

I'm trying hard to think of what to blog but i really don't know what else to blog.Sorry,i have a life.But a boring one.