Cindy.Chen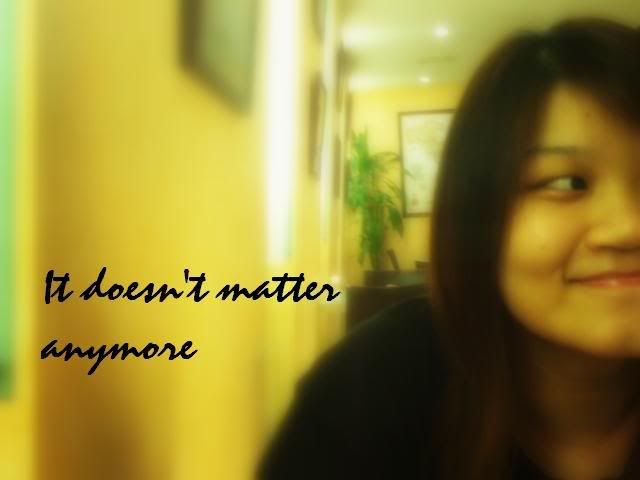 About ME


+25th Jan 1988.
+20 years old
+PSBAcademy.
+mhss.
+family.
+music.
+travel


Thursday, May 29, 2008
My heart sank when i saw this video about this lil girl who was a victim of child abuse.At the beginning of the video,you see a beautiful lil girl with a smile so sweet but towards the ending,you see the same child but looking so frail and all.Very heart-wrenching you know!
Kelsey Briggs
I don't understand how can someone do this to a child!I don't understand how anyone could have allow it to happen!!I really don't.She was barely three for goodness'sake!

I'm gonna sound harsh but it's true.
F*CK THAT STEPFATHER OF HERS.AND HER MOTHER TOO!I CAN'T BELIEVE A MOTHER CAN ACTUALLY ALLOW SUCH THINGS TO HAPPEN TO HER OWN CHILD!INHUMAN!!I HOPE THEY DIE A MISERABLE DEATH!LESS THAN 30 YEARS OF PRISONMENT!?!!!HELLO!?!WHAT WERE THEY THINKING!?!!EVEN LIFE PRISONMENT WILL NEVER MAKE UP FOR WHAT THEY HAVE DONE!I HOPE THAT MICHAEL GUY WILL BURN IN HELL AND THE MOTHER WILL BE MISERABLE ALL HER LIFE!BUT THEN AGAIN,I DOUBT SO.IF SHE IS THAT HUMANE ENOUGH,SHE WOULD HAVE DONE SOMETHING TO STOP IT!MOREOVER,IT'S HER OWN DAUGHTER!!
F*CK CHILD ABUSERS,PAEDOPHILES AND THOSE COLD-BLOODED HEARTLESS PARENTS!SERIOUSLY!

Urgh!So angry!
Why do i feel my posts are getting more depressing each day?Oh man....