Cindy.Chen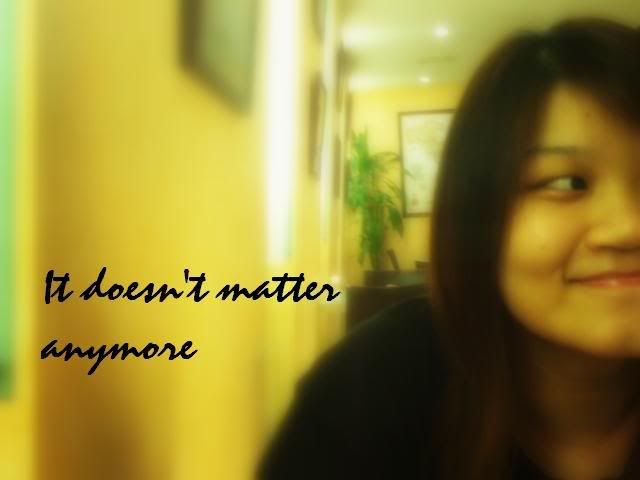 About ME


+25th Jan 1988.
+20 years old
+PSBAcademy.
+mhss.
+family.
+music.
+travel


Sunday, May 11, 2008
Today's Mother's day and Celine's birthday!

Woke up early in the morning and headed down to my paternal grandma's house and waited for our newborn nephew to arrive since they're celebrating his full month in advance.I brought my laptop along so that i can webcam with Celine and show everyone in the house.My aunties were amazed by how she spent her time.They kept asking don't she have anything to do?And if that's what we do when we webcam.

Basically just staring at each other.

But technology is good.Since she can't be here to see the baby,i brought the laptop along and carry it to a position so that she can have a good view at the baby.Come to think of it,i feel rather 'noblelised' by my actions.

She actually had a better view of the baby than i did ok!?Because when i put the laptop near the baby,it actually blocks my view!And it's not light ok?!People must be mocking me.Instead of carrying a baby,i'm carrying a laptop with a talking human in it.

Anyway,took quite a few pics of Jon Paul!Damn adorable i tell you!And now he's more angmoh looking than the previous time we saw him.It's amazing how babies can change within such a short period of time.

awww!so damn adorable!!


JON PAUL!!!!!!!!!!!!!:))


aunties,cousin and JON PAUL!!


he was looking at the laptop!!


tsktsktsk,i love his side view!this sweetheart is gonna be one helluva good-looker i guarantee!



My mom is having a feast outside with my grandma,aunties and uncles.Gonna treat her to a belated Mother's Day treat soon.





Anyway before i end off,just wanna wish Celine a very happy ** birthday!!





HAHAHAHA!At least i didn't put your age hor!'FOREVER 21'.Although the number is increasing every year,it's ok lah since everyone kept saying i looked older what!!!Irritating.





Faster earn more money and let your bank grow!!So that the proposal can come true!HAHAAHAH!





Ok,i think i'd better go now.