Cindy.Chen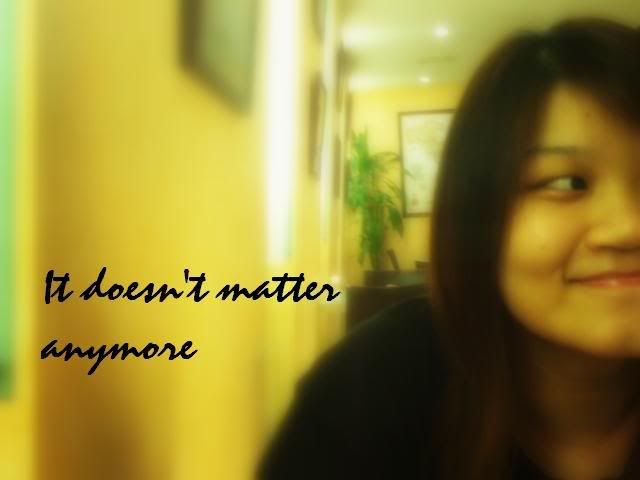 About ME


+25th Jan 1988.
+20 years old
+PSBAcademy.
+mhss.
+family.
+music.
+travel


Tuesday, June 17, 2008
Every monday night at 10pm sharp,you'll see me sitting up straight on the sofa with my eyes glued to the tv.No toilet breaks or whatsoever for that 1 hour throughout.

Why,you ask.

It's PRISON BREAK BABY!!!!!!Damn,this season's damn addictive ok!?!That Whistler guy is actually quite a good-looker.HAHAAHA!Ok fine,it's actually the plot that got me so addicted for this season.Of course Wentworth Miller is still quite part of the reason why i'm watching it lah.Although he seemed sweaty and dirty 99.9% of the time in the show,he's still quite hot.I don't mind smelling his armpits.

Erm wait,actually i do.

Anyhoos,so now that black chief is gonna help Michael to get out of the prison cus he himself wants to get out too.How very interesting!But i was actually quite shocked when Sarah got killed in the end.I thought she was one of the supposed 'main' characters,no?Anyway,i can't wait for next week's episode!!Quick quick quick!

How many seasons are there gonna be huh?And and and,why did THE OC stopped?!Just cause Marissa died?Or they graduated liao then no more stories to write?KNS!Anyway it's true after Marissa died,the show kinda 'died' too..how sad.I was their biggest fan!I used to bug Derrick day and night just to get that disc from him so that i could watch it too.

(*sings*)
(California..California..here we comeeeeeeeeeeeeeeeeeeeeee!!)

Anyway,i forgot to mention i was at Clark Quay on Saturday to help out at the Singapore Arts Street.Some arts festival thing.It was quite an eye-opener i'd say.But goodness,the weather was a killer!We were literally sitting under a hot oven although there were shelters around.I enjoyed myself though it was really a loooooong day!8am to 8pm!Started out setting up everything,carry this/that.

Oh,then we came across this caucasian.

I highly suspect he's a paedophile or something.First thing first.Hello?Getting drunk at 7pm isn't a very smart move.And secondly,of all people he came right through our stall,sat down and started his craps on a 8-year-old.Seriously?

That poor girl.She was just doing her art stuff and this weird angmoh went up and started saying things like,

'Do you wanna dance?'
'You're a sexy lil'thing'
winked at her and blew kisses at her?


That's sick.



And the thing is,the girl's dad is also an angmoh.She's a mix i think?Her mom is a Phillipino.After maybe about 15 mins or so,the girl's dad came and pat her on her back and she was so startled,she literally jumped up from her seat.

Such an ass that drunkard!

Pictures time!


Meagan&Jade.I tell you,Jade looks like a small version of Sarah Michelle Gellar(Buffy)in REAL LIFE OKAY!!??!


Taka at 8 in the morning.


erh,yes.if you realised,it's actually a middle finger =x.ASK THE ARTIST!hahaah!