Cindy.Chen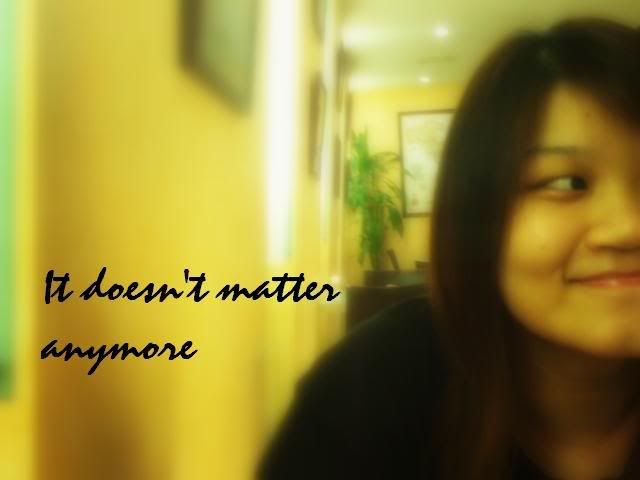 About ME


+25th Jan 1988.
+20 years old
+PSBAcademy.
+mhss.
+family.
+music.
+travel


Friday, July 04, 2008
hello hello!:)
Sorry for the lack of updates.Been busy!I've been working for 5 consecutive days last week and i'm totally zonked out!Finally get to let my hair down yesterday with Celine and Miao.We went to watch Sex and The City(yah,after it's been released for about a month)and bought the Gold Class tickets!!Wah i tell you,i think from now on i shall watch movies only in Gold Class theatre!It's so damn comfy!!!
Anyway,i love the show!I've never really been a GREAT fan of SATC but damn,i love it!:)
So after movie,drove Miao back home and while on the way home,i got lost.Had to make so many U-turns before i finally figured out how to go back.Bimbo Celine was happily sleeping away.I mean,even if she's awake,she wouldn't be of much help anyway.HAHAHAHAHAHA!!
2 more weeks before my holiday and i can't wait!Not really holiday actually,more like study break.I'm gonna piah my Annuities!!It's killing me man!
There's actually quite a lot to update but now my mind's blank!HAHAHAAH!Okie dokie,i'm gonna go now.Laters!