Cindy.Chen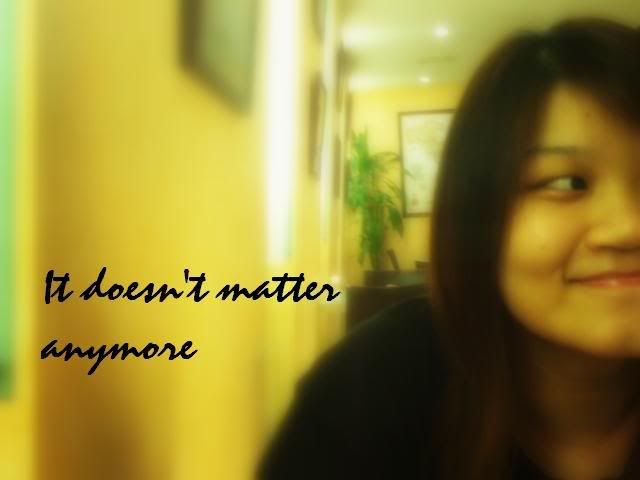 About ME


+25th Jan 1988.
+20 years old
+PSBAcademy.
+mhss.
+family.
+music.
+travel


Wednesday, July 16, 2008
Watched Hancock with the group yesterday.It was okay,not as good as i thought but well,it was alright.
We wanted to watch at The Cathay but by the time we reached,it was already past the movie time.So in the end,went to take Christy's parents car at Orchard Towers and drove down to Cineleisure to meet Kelvin.
The show was at 12.05am,which means we had about 2 more hours before the show starts.So,we went to play Nintendo Wii and man,it was fun!Abit stupid lah but very funny.Feel like getting one for myself..great workout too.LOL!
Anyway the day before yesterday,went to watch Get Smart with Wiki.Great,i've been catching up with the latest movies.At least i don't feel as suaku.I only watch movies which catches my attention.Not some random movies.The problem is,i don't like to watch movies because i feel it's a waste of time.Yah,told you i'm weird.
So,the next movie i think i'm gonna watch would be..The Love Guru!!I know it's gonna be dumb but i'm only watching it because of J.A and J.T!Go figure.
I'm still comtemplating if i should go to school tonight..boring.