Cindy.Chen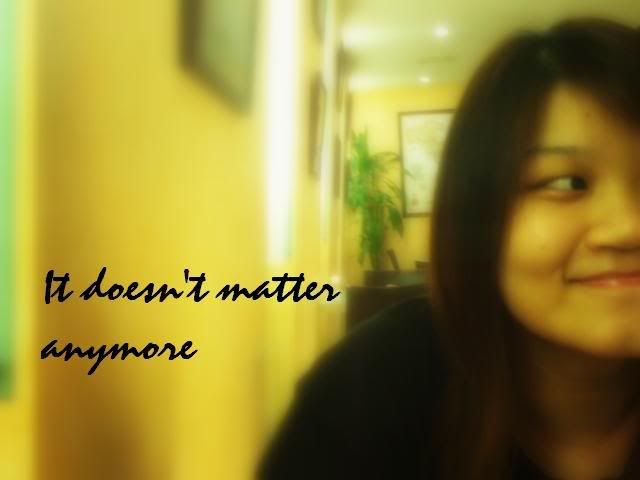 About ME


+25th Jan 1988.
+20 years old
+PSBAcademy.
+mhss.
+family.
+music.
+travel


Monday, September 22, 2008
I'm officially THE most unhealthy person on earth!

I've been eating cup noodles,cup pasta,cup everything for the past few days i forgot how does rice taste like.Or even bread.I don't know why am i torturing myself and the body seems to be adapting well........NOT!!Been having bad diarrhoea ever since the day i started eating all these junks and i don't think i can hold it any longer....LITERALLY!!BRB!!

Ok bad back.

I'm serious.I've been visiting the loo every hour it's not even funny at all.

But the funny thing is,my throat has become better even without seeing the docs!Thus,i shall recommend you guys this incredible lozenges!!
.
.
.
.
.
.
.
.
.
.
.
.
.
.
TAADAAAH!!!


VICKS VAPODROPS!!

It's so much better than Strepsils!For some reason,Strepsils makes me lose my voice even faster!Probably it's just me,i don't know.
Anyhooos,it comes in 3 flavours.Original Menthol,Butter Menthol and Fresh Peppermint.But i always choose the Fresh Peppermint because the Orginal is too strong for me whilst the Butter i've yet to try it.I guess it all works though!For block nose and sore throat!

In fact,it's so good i think i love it more than Edison already.I started snapping photos using my webcam without realising i was actually blocking him.Fine,his poster.
I think maybe they should endorse me or something.
HAHAHAHA kidding lah,chey!