Cindy.Chen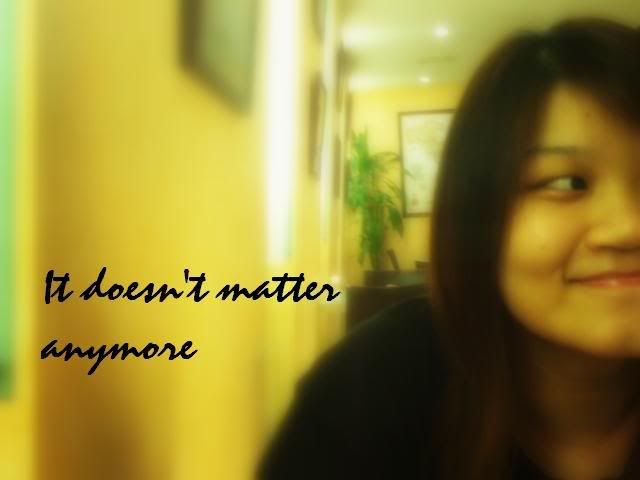 About ME


+25th Jan 1988.
+20 years old
+PSBAcademy.
+mhss.
+family.
+music.
+travel






Saturday, September 13, 2008

I'm so in love with this song!!





I chanced upon this song while i was watching MTV the other day.Admittedly,i didn't like it when i first heard it because of the starting part.Then i was like,

'eh,the guy not bad leh'

so,i continued listening and damn did i not regret it.Eh but the guy really not bad right!?Although the song is good by its own,it's always a bonus the singer is cute too.Don't act lor!JUST ADMIT IT!And from what i've observed from the video,i think the girl has got serious moodswings.First you see her smiling at the camera then the next minute you see her throwing pillows at the guy/camera.Jialat man like that.No wonder the lyrics goes,



'a girl like you is impossible to find...'



HAHAHHAAHAHAHHA!!:P

Anyways,Rihanna's A Million Miles Away is good too!Very sad.Somedays when i feel like being a sadist,i'll send this song to those who are feeling emo-ish.Confirm cry!No lah,i'm kidding!I'm not so evil can.I'm only sadist to myself.I'll be like,CRY CINDY CRY!!Days when people,i'm not gonna say who,Carol,wanna snatch Edison away from me.

DAMN!!I should stop drinking so much water.I suspect my bladder is damn small.LOL!I'm like going to the toilet every 3 mins!WHAT THE HELL!?