Cindy.Chen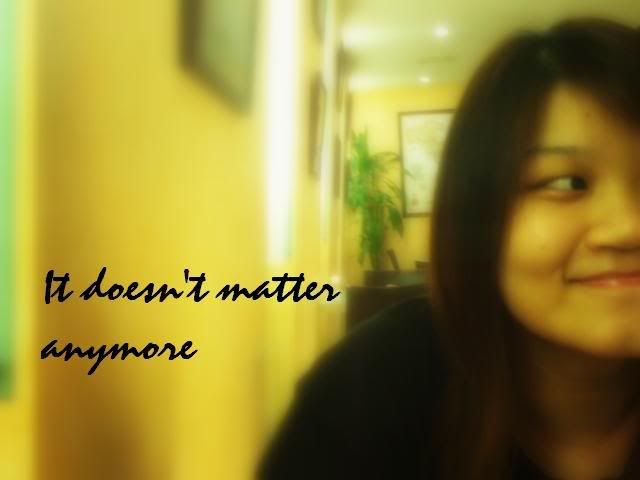 About ME


+25th Jan 1988.
+20 years old
+PSBAcademy.
+mhss.
+family.
+music.
+travel


Sunday, September 28, 2008
So today was my last day at the centre.Surprisingly,i didn't shed a tear.It was like a normal day for me,just that i received more hugs from the kids than the 1 year i've worked there.LOL!Just kidding.

Initially i wanted to take a bus down but i don't know what's wrong with the people.They never see gifts before isit?I stood at the bus stop and the next thing i know,everyone's staring at me like as though they just saw Santa Claus.This uncle even more joker.He walked past me and tried to have a peek inside the bag and when i looked at him,he looked back at me while walking.Idiotic.So in the end,i took a cab down instead.

Distributed the goodie bags and i love seeing their happy faces!Kids are so easy to please.:)

Will have a steamboat dinner with my colleagues soon but in the meantime,i'm gonna take a good rest before Tuesday comes.Heee!

the kids!top row:Shermen,Wesley,Chloe
2nd row:Shannon,Leo,Prisha
3rd row:Gordon,Teresa,Jadon


take 1


take 2


Gordon's lil sis!Janel:)DAMN CUTEEEEEE!


me and Janel!:)


with Gordon!!:D


I don't know why but the kids looked stiff.hahaa!


Jadon.



Of course these are not the only kids in the centre but Sunday class is short and have fewer kids than Saturdays,so..yup.