Cindy.Chen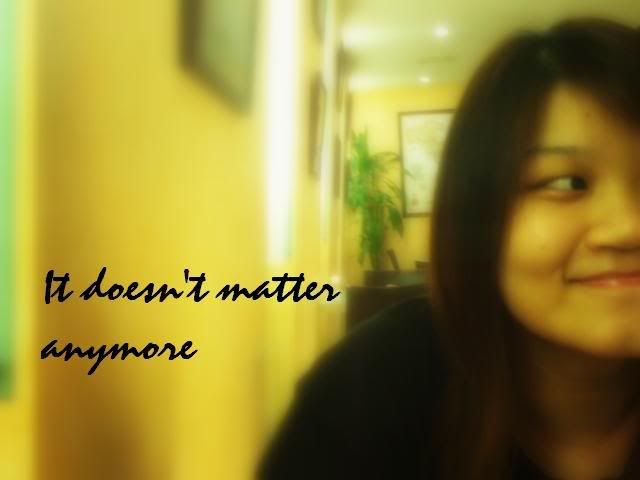 About ME


+25th Jan 1988.
+20 years old
+PSBAcademy.
+mhss.
+family.
+music.
+travel


Sunday, October 12, 2008
Had a really long chat with my lady boss on Sunday.We were talking about alot of things..and,can you imagine your lady boss going crazy over idols with you?!!?!She's damn funny lah!!

L.B:If i can choose who to bump into on the streets,i'd really want to meet Lee Byung (????*some korean actor).

And the next thing i know,we went to google his pic and she asked me to print out his picture so that she can paste in her studio.



SHE

asked me to print out leh!!!CAN YOU IMAGINE THAT!?!?!?!?!?!!!!!LOL!!!!!!!!!!!!I WAS LAUGHING LIKE SOME MADASS lah!!Then,

L.B:Wah lao,you know i was like hoping i might bump into him on the streets when i was in Korea lor!But never..hai.

HAHAHAHHAAHHAHAHA!!She's the coolest and nicest Lady Boss ever!:D:D

She even bought me Laksa for lunch and we talked while i was eating.LOL!!Totally not skiving at all.Heeee!!

Anyway,my mom and younger sis is in Abu Dhabi now to visit my elder sis.They'll be staying there for 2 weeks!Shiok to the max!So now the house is only left with me and my dad.Romantic ah????HAHAHAA!

(act cool mom.she was trying out different sunglasses..looked like Bee lor!)

Wednesday was dinner with Miss Piggy and Sam.Met at Lucky Plaza and did quite alot of catching up!Then off to NYDC for our dessert and Cineleisure for neoprints!Damn long since we took and we were like noobs man!Ran out of poses,don't know where to look at..blahblahblah etc.

Sunday had dinner with Sam.She came over to my workplace and we had subway for dinner.Speaking of which,this is the incident which i have to mention!

The other day while i was at subway,i was waiting in line with Miss Piggy on the phone.So my turn came and..

Sandwich Artist(LOL,i know right!):What veggies?
Me:Everything except for Onions,Pickles and Olives.

(Sandwich Artist gives NOTHING but Onions,Pickles and Olives)

Bloody hell.Never mind,i thought.Probably she didn't catch what i was trying to say.

So,yesterday was the same Sandwich Artist again.

Sandwich Artist:What veggies?
Me:I DON'T WANT Onions,Pickles and Olives.

And when i unwrapped my sandwich,i see ONIONS AND OLIVES!!!BLOODY HELL!!!!I already said I DON'T WANT leh!!Can't even understand what is I DON'T WANT meh!!?!!?!KNS!!!

Anyway after dinner,Sam dropped me off at my place and we drove down to Piggy's house for,i don't know why either.Just had the sudden urge to drive,heh!

Okay,erm..good night!:D