Cindy.Chen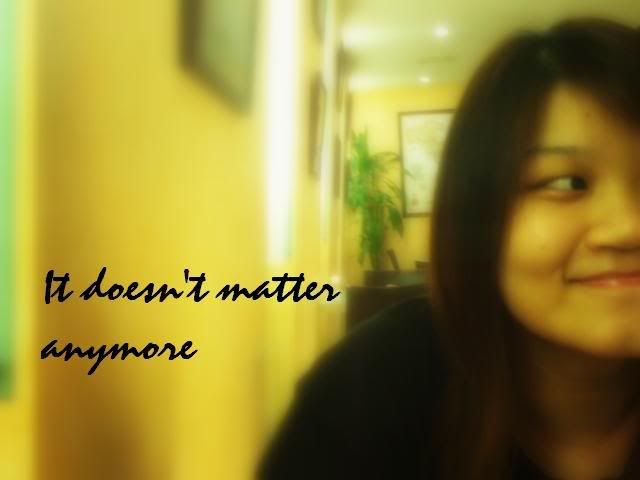 About ME


+25th Jan 1988.
+20 years old
+PSBAcademy.
+mhss.
+family.
+music.
+travel


Monday, October 27, 2008
I finished watching Ghost yesterday night.Not bad!!:D:D I know it's a darn old film and probably all those parodies made the whole film seemed cliche.But i think back in 1990,everyone must be crying their lungs out while watching the show.
'oooooooh~my love,my darling..'
And then it was Mama Mia!!NICE!:)The song is stuck in my head now..

'mama mia,here i go again.my my,how can i resist you..'

So yesterday while i was at work,again the Lady Boss was been her usual self -Random.We went to the piano room and she started playing all the Korean Drama theme songs and some of the Classic old songs.Damn nice!!!She's like my new idol now lah!And she's gonna teach me for freeeeeeeeeeeeeeeee!!!!!She asked me to pick a few songs which i wanna learn and she'll teach me.WAH LAOOO!!DAMN HAPPY CAN!!!HAHAHAHAHAHAH!:D:D

It was Timbre on Saturday night with the other 2 bitches!:))Had a really good time with their company and good band!!Good fellas!Pictures will be up tonight i guess.
I'm off for badminton now!!Yayness!