Cindy.Chen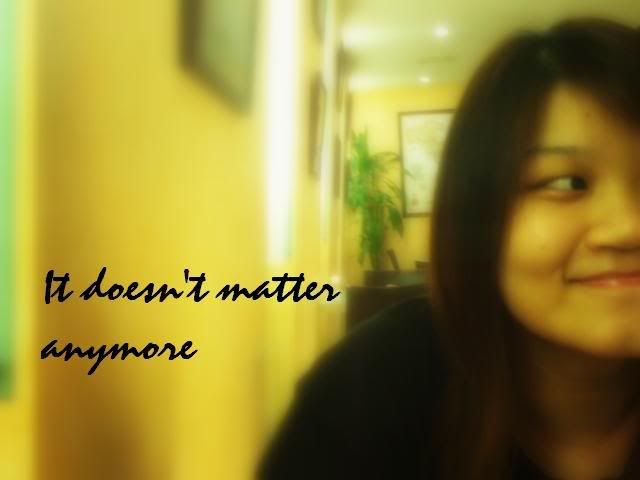 About ME


+25th Jan 1988.
+20 years old
+PSBAcademy.
+mhss.
+family.
+music.
+travel


Wednesday, October 08, 2008
Morning universe!:)

I'm getting used to waking up early that i'm no longer as grumpy as before.And to know that ie usually have nothing much to do at work makes it even better.No,i'm kidding.Yesterday was a tad more busy than the previous days and i love it!The time just zoomed by without me knowing.

So far so good.
Good bosses?Check.
Friendly people?Check.
Nice environment?Check.

:)

Had late lunch with Christy yesterday,only for about half an hour.Then after work,met up with my cousin and her bf.Haiya,i'm so used to being a 'lightbulb',i no longer feel paiseh already.So anyway,initially we wanted to eat at Newton but i don't know how and why we ended up eating steamboat at Geylang.Not recommended though.Probably cus i've eaten better steamboat.

The song Torn,by Natalie Imbruglia is friggin stuck in my head!!!