Cindy.Chen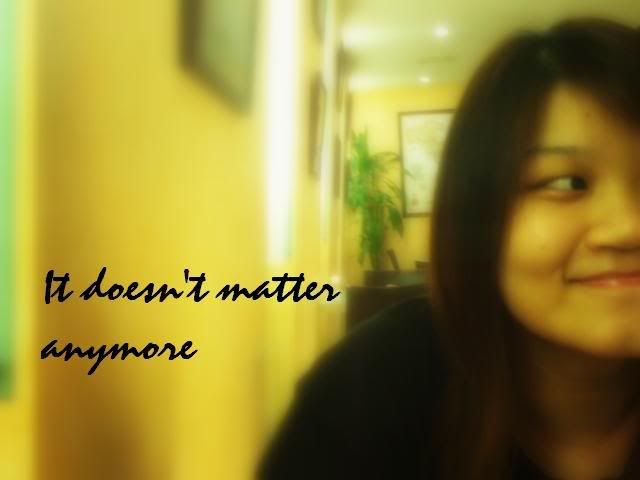 About ME


+25th Jan 1988.
+20 years old
+PSBAcademy.
+mhss.
+family.
+music.
+travel


Tuesday, October 28, 2008
So it was badminton and bowling with my cousin yesterday.Amazingly,my arms are not aching!!In fact,my waist is feeling pretty darn achy.

Was down at Tessensohn CSC.Never really used their facilities before 'cept for bowling and i think it's not bad.I guess we'll be there very often.:)

After playing,we walked,WALKED all the way from Race Course Road to Lavender for steamboat.Very impressive given that we were totally drained out from badminton!We played for 2 hours straight leh..it's really very good for someone who doesn't exercise that regularly to even start playing okay!

Then after steamboat,it was back to my place to get the car and down to Jurong.

While on the way back,we were desperately seeking out for toilets and i tell you,don't ever go to the toilets at Sim Lim Square.DAMN GROSS!!!All the tiny cockroaches came charging at us the moment we stepped into the cubicle.SUPER GROSS!!So we quickly ran out and the thing is,the place is so quiet it makes it more creepy.

LOL!!!I just put my nick as 'jialat,damn addicted to unchained melody' and,

Miss Soo:oooh,my love~
(one sec later)
Kaijia:oooooh,my darling~

SO QIAO!!!GO BUY 4D LEH!!HAHAHAHAHAHA!!

And yes,i'm addicted to Unchained Melody.Why leh?Cannot ah?I like!!