Cindy.Chen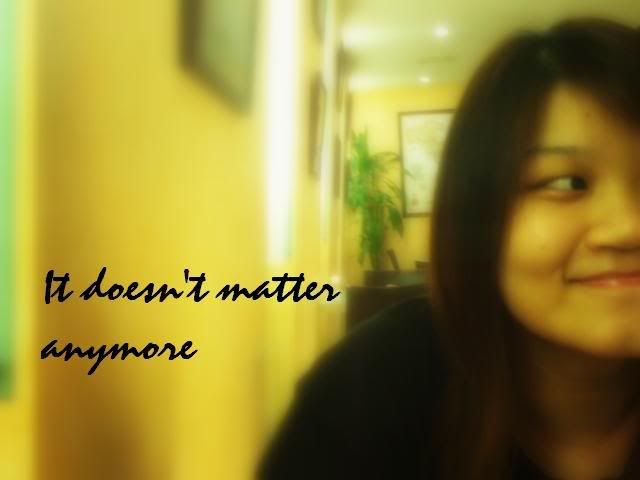 About ME


+25th Jan 1988.
+20 years old
+PSBAcademy.
+mhss.
+family.
+music.
+travel






Friday, November 14, 2008

I don't know why but no matter how much i work,i can never have the luxury to spend the money.

It's like a cursed or something.

I felt like i was richer when i was working part time.No seriously.It doesn't even feel like i was working back then.Since most of the time the art shop is very quiet or i would be playing with the kids at the centre.Can you believe it,it's only been 2 months yet i feel like i've been working for the longest time!

My pay is gone.
My angbao monies are gone(LIKE REALLY GONE OK!:'(:'(REALLY!!!!)

I just can't seemed to comprehend!How can someone be so broke when she's working FULL TIME?!And to feel she was richer when she was working part time.Just..HOW!?

My sister blamed it on my money management and yes,she's

probably

right- For once.

I don't think anyone will believe i am my dad's daughter.Okay,sounds dumb and that's precisely why.

I think i need to go for some management classes.And English classes maybe.

I realised every sentence in this post starts with an I/My.

I..
I...
I....
I......
I.......
I........
I...........am outta here.