Cindy.Chen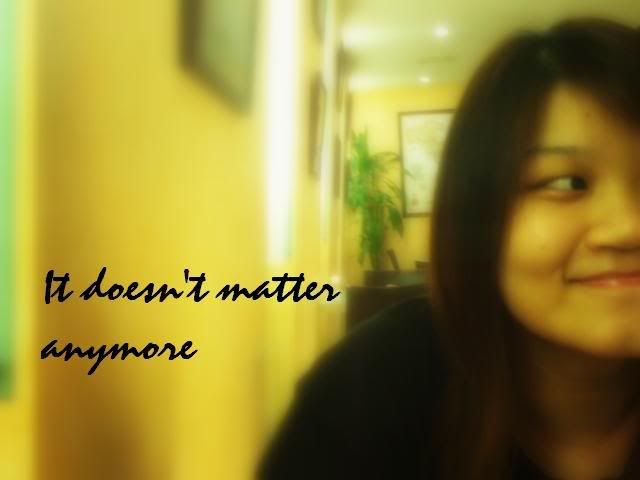 About ME


+25th Jan 1988.
+20 years old
+PSBAcademy.
+mhss.
+family.
+music.
+travel


Friday, November 21, 2008
I just had my 5th bao and i shall officially announce..the Bao Queen has developed a phobia for Baos.

I ate(in order)

Vegetable Bao

Ling Yong Bao

Black Pepper Chicken Bao

Honey Chicken Bao

Tao Sa Bao

HAHAHAHAHAHAH!!Shiokness.

Don't ask me how i remembered which bao i ate,i just can.

Probably cus after i ate the vegetable bao,i was craving for something sweet.Why Ling Yong,i shall ask my taste bud later.After Ling Yong,i was craving for something..pepperish,so that explains why Black Pepper.And then the last 2 was just random picks.

And in case you're thinking 'WAH 5 BAOS!?!!?',it's nothing ok!Chicken feed!I've been starving myself since the whole of yesterday and i mean THE WHOLE OF YESTERDAY.NOTHING.NO FOOD.JUST DRINKS.

Thank you, thank you!Save the applause.