Cindy.Chen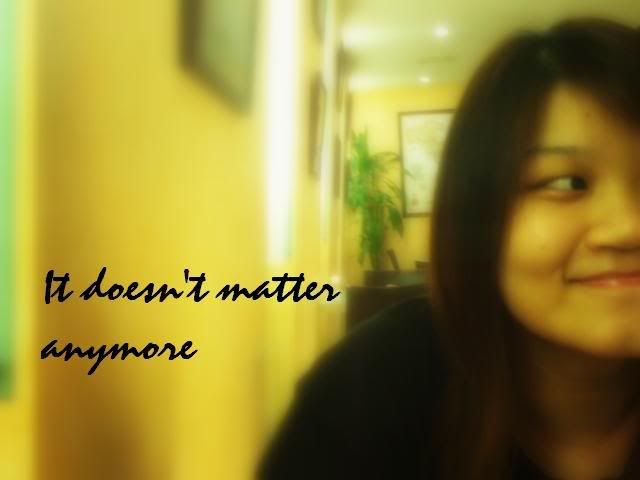 About ME


+25th Jan 1988.
+20 years old
+PSBAcademy.
+mhss.
+family.
+music.
+travel


Friday, November 07, 2008
So i drove to work yesterday and when i reached the carpark,i was practically cursing myself all the way till i reached my workplace.

I mean yes,it's very convenient and all but it totally slipped off my mind what killers those carpark charges are.I was expecting slightly over 10 bucks for the fees but was shocked when i saw the price flashed across the screen when i insert the cashcard.

Fricking $16.80!!!!!!!!

Bloody hell!Never in my life i've seen more than one digit been deducted from the cashcard lor!!!!

So yes,my conclusion:

NO MORE DRIVING TO WORK FROM YESTERDAY ONWARDS!!


(even if it means my dad is not using it.I SHALL and WILL NOT use it too!)



I could go on cursing myself but i think i shall not.

Life has been pretty mundane for me.Work school work school,very routined.Occasionally meeting up with different friends which is good in a way.I'm hoping that either by next month or next year,i'll request for another day off.Probably really not cut out to work full time.The job and everything is okay,just that i'm always feeling very tired lately..and falling sick very easily too.Time for a lifestyle change man!

So my exams are a few weeks away and i should learn how to make use of all the slack times at work into mugging for the 2 killer modules!*pulls hair*

Right.Gonna go do my stuff already..ciaos!