Cindy.Chen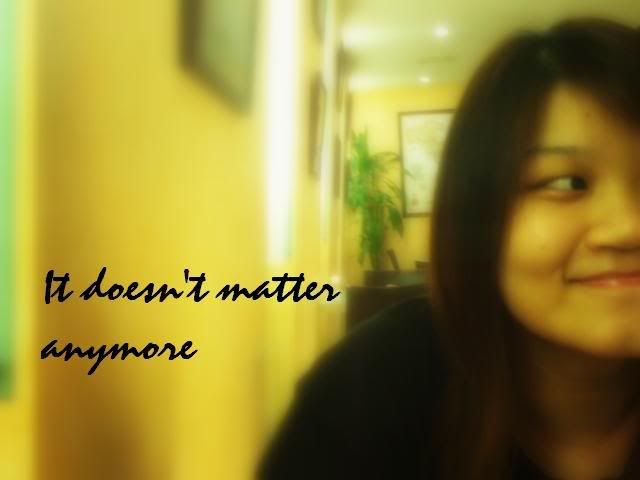 About ME


+25th Jan 1988.
+20 years old
+PSBAcademy.
+mhss.
+family.
+music.
+travel


Tuesday, December 16, 2008
I am very depressed now and i'm not joking.

I'm feeling so angst/disappointed/angry/helpless/lost/frustrated AND WORDS CAN'T POSSIBLY DESCRIBE HOW I FEEL SINCE MY VOCAB IS QUITE LIMITED TOO.

Karen and myself went from one shop to another to find my shampoo yesterday but to no bloody avail.So,i decided to call them up and,horror of horrors!Guess what?!



THEY DISCONTINUED THE BRAND!!!!



Why the f*** did they do that for!?!?!!!Hadn't I been loyal to them!?I've been such a dutiful consumer,why can't they see it!?!I feel so betrayed!!I don't feel like washing my hair anymore!