Cindy.Chen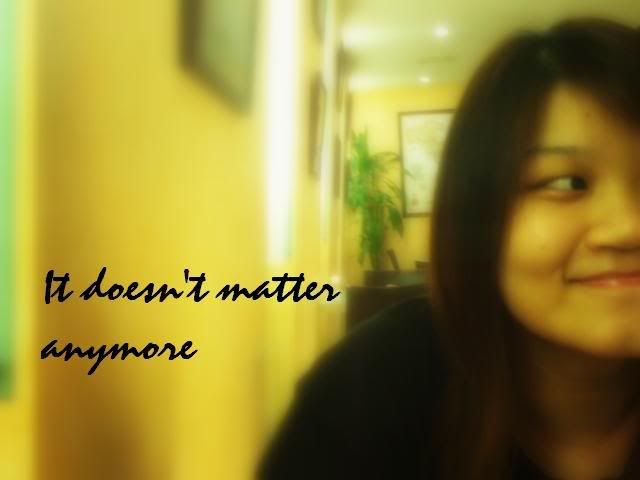 About ME


+25th Jan 1988.
+20 years old
+PSBAcademy.
+mhss.
+family.
+music.
+travel


Saturday, December 27, 2008
I highly suspect my boss and lady boss reads my blog.

Kidding!

Reason being,after complaining i still had to go back to work even when there's no classes,my boss decides to let me rest today instead.And rest i should,i was having a throbbing headache last night.

I think my 'resolution' for next year will be to have proper meals.Starting with having breakfast!I know it's gonna be really hard,since i've been skipping breakfast for the past..holy,20 years of my life.And soon to be 21 years..................damn!

And then next will be to sleep early.Which is gonna be very hard too!

Exercise.
Use less computer.
Save more money.
Study harder.
Work lesser.LOL
Travel more.Ok,very contradicting.

But like i've said,i hardly do what i ought to.Resolutions are just a 'guide' or an 'aim' so as to make yourself feel motivated and such.So,one of my resolutions for next year will be to fulfil the resolutions i've made.Sounds damn complicated i know.

I think i'm gonna catch a nap soon.I can hardly open my eyes..oh,damn the flu!

Some overdued pictures:

Uh huh,enjoying her meal.AND YES,OUR DEAR QIULIAN EATS OK!?!!?!To hell with 'omg,this is so fattening!'YOU ROCK!!!


Presenting to you,our ONE and ONLY QIULIAN!!!!*CHEERS AND APLAUSE* YOU ROCK,CHINEAN!!!