Cindy.Chen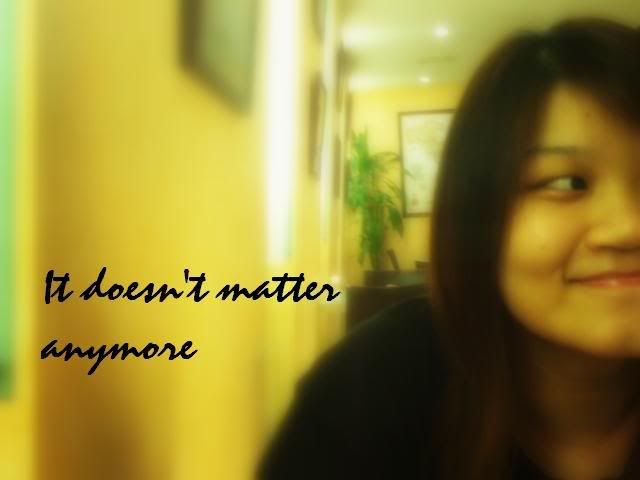 About ME


+25th Jan 1988.
+20 years old
+PSBAcademy.
+mhss.
+family.
+music.
+travel


Saturday, December 06, 2008
I did a simple 'test' and now,i know who are the ones who judge. It doesn't even matter if i was telling the truth or not.

At times i'd do this sort of things just to see how people react.You may think i'm psychotic,but i'm not.Okay,maybe a little.HAHAHAHAHA!But let's face it,everyone has that 'hidden-sadist,hidden-racist,hidden-psychotic,hidden whatever that's hidden' side of them.
And the reason why they are 'hidden' is because,people judge.Everyone judges.They perceives you to be the person they think you are and vice versa.But when it turns out otherwise,they judge.
Sometimes,they react the way i expect them to but there are also times i'm taken aback/surprised by their reactions.

I guess sometimes the one whom you think you know best are in fact the one you know least.

I should stop this routine soon.It just made me feel more insecure each time they reveal their true self.

I hate lying but,why do i have to lie to know the real you when i've always thought i know you best?

This is saddening,and scary.