Cindy.Chen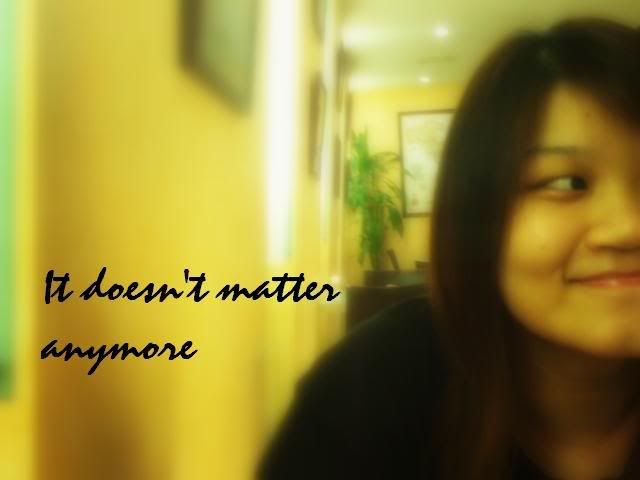 About ME


+25th Jan 1988.
+20 years old
+PSBAcademy.
+mhss.
+family.
+music.
+travel


Tuesday, December 30, 2008
So i supposedly ordered breakfast from McDonalds.But by the time it reaches,it was already lunch.And the thing about the branch that's near my place is,they ALWAYS give me the wrong order.And it's ALWAYS the same uncle who delivers.

I ordered a sausage mcmuffin meal but i got 2 fillet burgers in the end.Good bargain i say.And since it's not the first time they delivered the wrong items,i decided not to be the good person i always am - By not returning their 2 burgers.

Nanny nanny poo poo!

I know it's 'complimentary' lah,since they were the one in the wrong.Usually,we will give them back but today,i just feel like being evil.

Instead of 1 sausage mcmuffin meal,i got:


2 fillet burgers

1 sausage mcmuffin


3 hashbrowns

2 milos

and alot of serviettes.




The 2 burgers are resting at home now while i'm back at work!:(

Just by thinking whether i need to go to work the next day already used up alot of my brain cells.

How ah,i don't think i'm gonna work for long leh...i have no confidence staying in this job for long.I miss art shop:(:(and the kids.This job is simply too boring.

Let me strike lottery please!Then i can 'retire' for awhile.