Cindy.Chen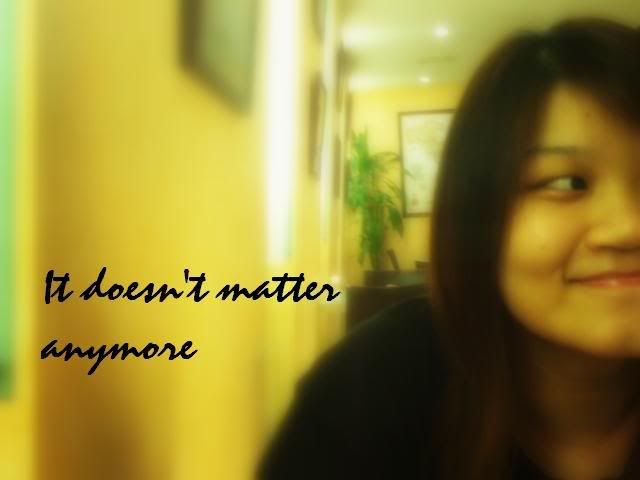 About ME


+25th Jan 1988.
+20 years old
+PSBAcademy.
+mhss.
+family.
+music.
+travel


Saturday, February 14, 2009
Happy Valentine's all!!:):)



So Ruiza is back for a day before flying off to Hongkong.I didn't even know she was coming back today until she called me and since she was using an unknown number,i sounded quite kiam pah.

The thing about her is that,she doesn't even tell me who is she.She just expects me to know who is she.



Person-on-the-line:Eh,where are you?



And the thing about me is that,i don't really care who is the person and i just answer whatever they asked me.



Me:Working,why.



After what seemed like 5 mins,then i realised she was Ruiza.

So both Henry and her dropped by my workplace and i tell you,i gave my FIRST TIME(s)to Ruiza Wong.

The first time i tasted beef was at her place,where she INNOCENTLY gave me a piece of,what we called,BAK KWA and only to realise it was BEEF KWA.

And today,history repeated itself.

My first time tasting duck meat.And she can ask me,



'You don't eat duck one meh?'



Yes Ruiza,i don't.

Bloody hell!To think that i actually thought it was quite nice.:X I seriously thought it was chicken until a part it tasted quite wrong so i asked her and she gave me the most horrfic answer,ever.

So i think the next time she buys food for me,it's better i asked her first.