Cindy.Chen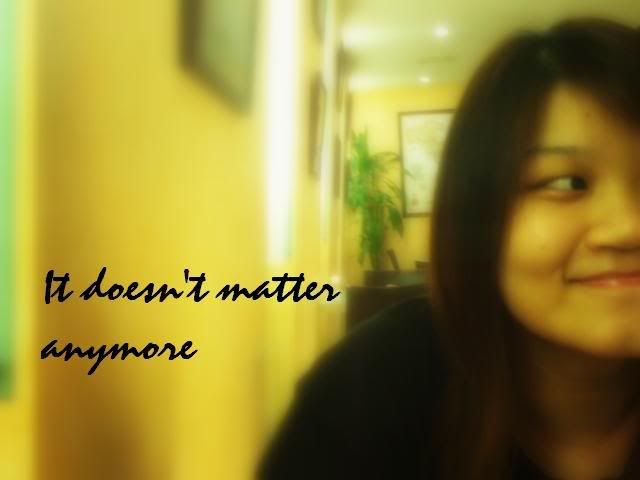 About ME


+25th Jan 1988.
+20 years old
+PSBAcademy.
+mhss.
+family.
+music.
+travel


Monday, March 02, 2009
Crap.I'm up at this unearthly hour.Okay,correction.I haven't really slept!The time reads 5.14am,why the hell am i still awake!?!?
My eyes are hurting cus of the constant rubbing!Too much dust i guess?Been really sensitive lately,alil bit of dust and i can sneeze for like half the day?
HOW HOW HOW!?I WANNA SLEEEEEEEEEEEEEEEEEEEEEEEEEEP!!!!!!!!!!
Argh!