Cindy.Chen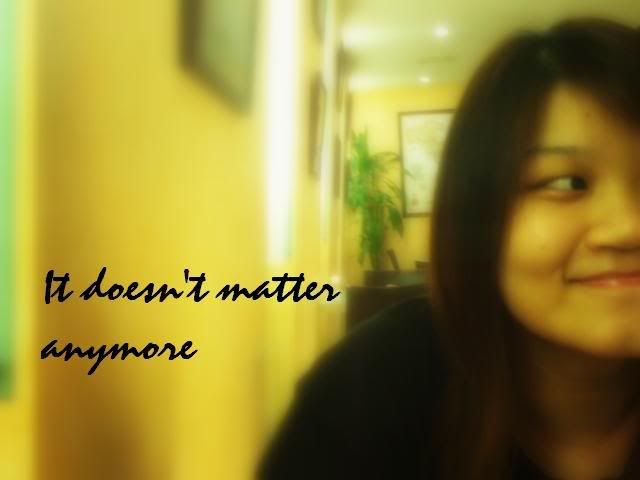 About ME


+25th Jan 1988.
+20 years old
+PSBAcademy.
+mhss.
+family.
+music.
+travel


Sunday, March 01, 2009
I think this woman is seriously crazy.


There was one solitary fan, customer service officer Katalina Jiang, 21, who had gone to the airport at 10am.
An Edison fan since 2003, she said: 'I took leave because I want to pass Edison my telephone number. I cried when news of the scandal broke. I have a feeling he'll call me.'
She said she 'envied the girls who slept with him' and that speaking to reporters about him had taken her 'one step closer to Edison'.
'I have a feeling he'll call me'

Let's laugh!!
First of all,she's stupid enough to hold that photo article of him which in my opinion,was his worst day of his life,and she just had to remind him of that.

Secondly,who the hell takes leave just to do impossible things like passing her telephone number to her idol?!!?That's friggin dumb.

I think she's sick in the mind.She actually ENVIED THOSE GIRLS THAT SLEPT WITH HIM!THAT'S JUST MADNESS!But anyway,it doesn't really matter.Hypothecially she's one of those girls,she'll be put as 'unknown woman' in the papers anyway!But yucks,envy.Gross b*tch.

Lastly,yah,let's just laugh!She has a feeling he'll call her.
FRIGGIN DREAM ON LAH!!-rolleyesuntileyeballstuck-

An Edison fan since 2003?I was a fan since 2001!Then he should friggin call me!No wait,i have a VERY STRONG feeling he'll call me.

Retarded.

(The Electric New paper)