Cindy.Chen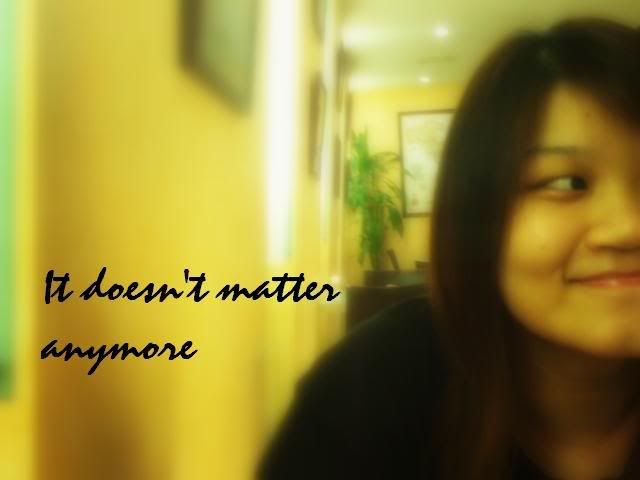 About ME


+25th Jan 1988.
+20 years old
+PSBAcademy.
+mhss.
+family.
+music.
+travel


Monday, April 13, 2009
I seriously
hate

hate

HATE
Econs and Accts!As long as there's calculation,i'm done for.
It's such a miracle i managed to pass my math module!!
Anyway,Econs is really w.h.a.t.t.h.e.h.e.l.l!We have to draw graphs for ALL THE QUESTIONS,can you believe it?!ALL!!!!!My god.I don't even need the ruler to draw the axis anymore.Haha,i love my own jokes.Shut up!
Okay,so i'm prepared to RETAKE ACCTS AND ECONS AGAIN.Dead and gone.Wednesday is HRM,my last paper and i'm pinning so much hope on it,not.I just wanna pass it!I really wanna clear all the modules then i can bloody concentrate on stupid accounts and econs again.
Why did i even choose to take business course!?!Damnit!It's like i'm courting my own death man.My classmate is withdrawing soon because she can't take the stress.I tell you,this course really can drive us up the walls!It can get really stressful but i always choose to be more relaxed because i know if i'm stressed,nobody would wanna come near me.Just like how the other time,the Boss,Lady Boss and Nata was telling me they thought they offended me or something.I mean i'm pretty sure my friends won't want to see my stressed look too.It's really super kiam pah.
I just can't wait for Wednesday to come!!Then i will be freeeeeeeeeeeeeeeeeeeeeee...for now!