Cindy.Chen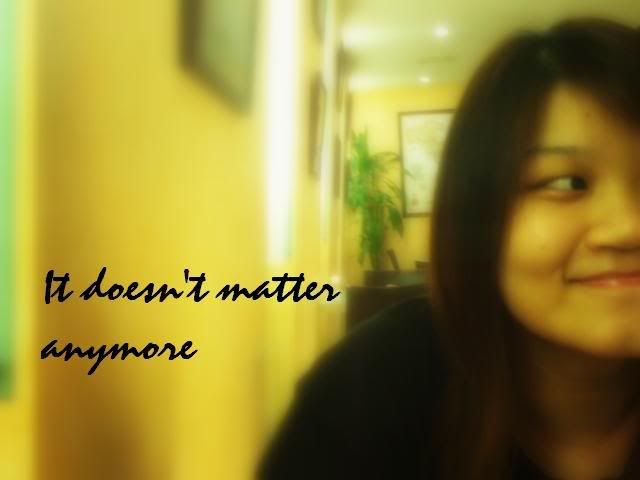 About ME


+25th Jan 1988.
+20 years old
+PSBAcademy.
+mhss.
+family.
+music.
+travel


Sunday, April 12, 2009
I've been feeling really lerthagic and sleepy lately.Must be the weather!It's been raining for the past few days and it's not helping me at all!How to study when the weather is so gooooooooood to sleep in!?
Last night i told myself to burn some midnight oil but guess what?I actually fell asleep!I know at the back of my mind i had to wake up to continue studying but i just couldn't!Every other hour,i will suddenly open my eyes and look at the time and i'll be like,
'okay now 1 ah,wake up at 2.'
And when 2 comes,
'okay now 2 ah,wake up at 3..ok,maybe 3.30.must really wake up'
when 3 comes,
'i can't.okok,4..4!'
and it continues until the clock hits 9.30am.
How man like that!?My exam is tomorrow leh.Not even a sense of urgency,my god.
3 more days before this misery is over!And Celine's arrival and JP's birthday!!!Can't wait,can't wait!!Why do i feel alil motivated now?HAH!