Cindy.Chen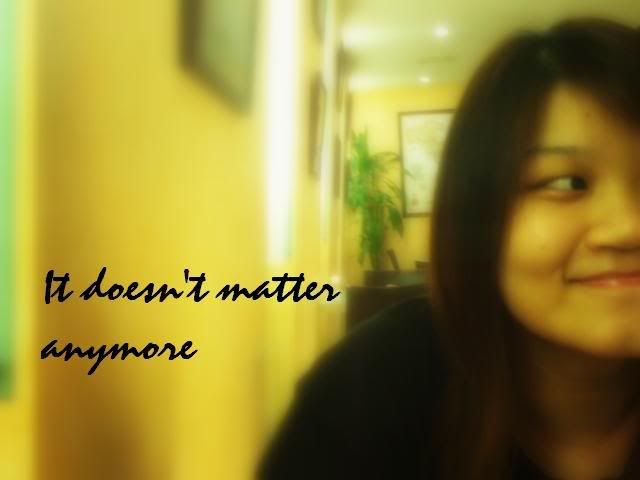 About ME


+25th Jan 1988.
+20 years old
+PSBAcademy.
+mhss.
+family.
+music.
+travel


Thursday, April 30, 2009
Morning sinus kinda suck.I've sneezed a total of 17 times for the past hour!-____-"
Okay,make that 18.
Man!I feel sooo sleepy now.
The weather is slowly taking a toll on me.Some days it's hot,some days it's cool,like today.Wah lao,hot and cold man.No wonder everyone's falling sick thesedays!
Anyway,last night met up with Christy,Miss Piggy,Sam,Kiong and Wiki for Kbox!Was supposed to be down at Chijmes for the American Idol Screening but since most of them didn't wanna go,we had a change of plan instead.
It was fun!I mean,it's always good to be hanging out with good'ol friends right?
Christy and gang are thinking of going to Phuket end of May and i really wanna go!But i have to see if it clashes with my class test or not..if not,i'm so ONZ for this trip!:):)
My mind's kinda blank right now because i'm preparing for another sneeze.Okay,i'm gonna go now!Get ready for work!:(