Cindy.Chen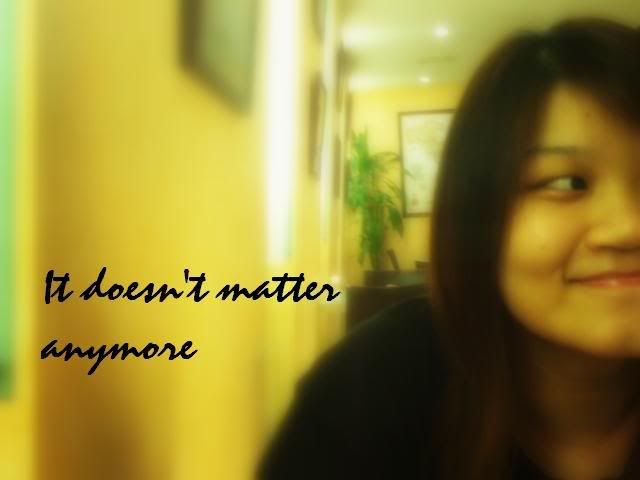 About ME


+25th Jan 1988.
+20 years old
+PSBAcademy.
+mhss.
+family.
+music.
+travel


Tuesday, May 12, 2009
Really,really suck to have a younger sibling.

I think i can continue complaining about this for as long as forever and it's still not gonna be enough.

Why can't i have a sensible/adorable younger sibling WHO DOESN'T ALWAYS THINK ABOUT HERSELF ONLY AND BEHAVE MORE LIKE A HUMAN THAN A BITCH?!Why can't Jon Paul be my little brother?!I will friggin dote on him lah!!Okay,i freaking dote on him now anyway.

Seriously.Maybe because i bloodily can't show my affection as an older sibling to a younger sibling that's why i 'transfer' all of that to even..random kids.

I reaaaaaaaaaaaaaaaaaaaaally want to move out asap!

Let me tio 4D soon please please please!!!