Cindy.Chen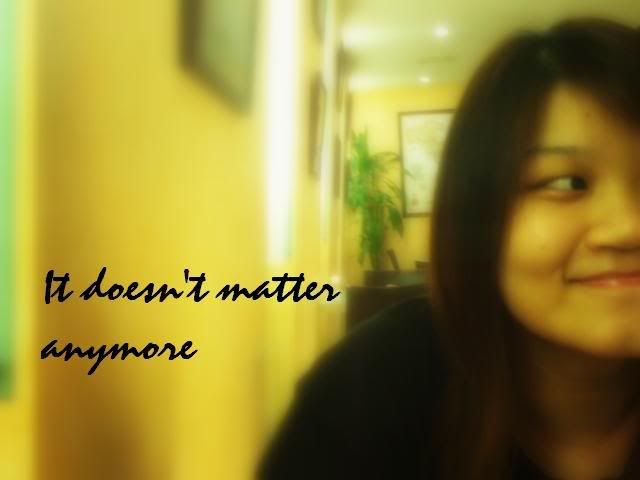 About ME


+25th Jan 1988.
+20 years old
+PSBAcademy.
+mhss.
+family.
+music.
+travel






Wednesday, July 22, 2009

I'm back using my desktop.Laptop decided to turn it's back on me..after quite awhile actually and oh well,what can i say?Sometimes old things are still DE BEST!:):)

So like any other normal humans,i started exploring my folders in the desktop and found lots and lots of old pics which really put a smile on my face.Abit stupid to be smiling to yourself ah.

I really miss the old times!But quite frankly,i don't think i would ever wanna wind back time.Probably there are things which made me regret til this day,but still,i believe everything happens for a reason.Besides,whenever i looked back at the past..i've never once frowned.It's always a smile i feel that is plastered across my face.Good and bad.And whatever that's bad didn't really turn out to be that bad afterall!Thank goodness for that.

I came back home and my dad was eager to show off his curry noodles.Before i even get to say anything,he was like,

Dad:It's very good!

So yup,okay lah..it was good lah.

I need to start packing my room,again.I don't know why ah..my room is always in a mess!Like now.Infront of me is not the desktop,it's a pile of books!I had to stack everything to one side so i can see the screen.

Can't wait for my diploma to be over!Then i can make my room into a NO-BOOKS room!:D:D...AS IF!

Okay,time to hit the TV!!!Awesomeness.