Cindy.Chen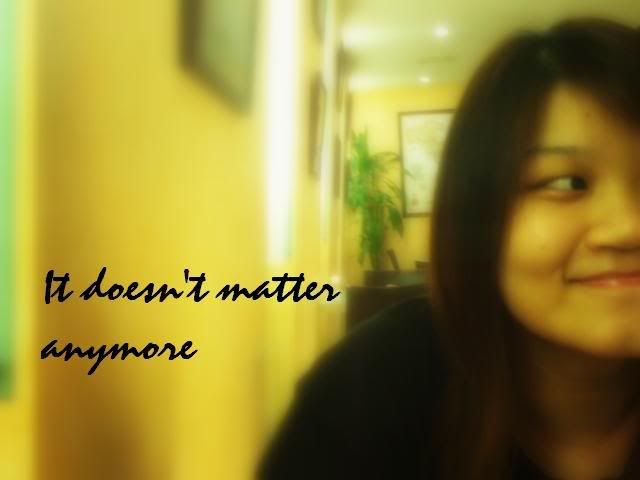 About ME


+25th Jan 1988.
+20 years old
+PSBAcademy.
+mhss.
+family.
+music.
+travel






Wednesday, August 12, 2009

I almost forgot i have a blog!

Haven't been updating for the longest time.Even National Day is over!It's not that i'm lazy,okay,maybe alittle but blogger has been giving so much problems every time i wanna update,it either refuses to change its font size or you know,just give problems lah.

And now i don't even know where to start.

So yesterday was at my grandma's place to visit that little boy.Sam went too,and initially our plan was to go ECP to pop her blades'cherry but that little boy was so busy,by the time he came home it was about 7ish in the evening.We waited for him for almost 3 hrs!-___-" We left at about 9.30pm so change of plans,we went to sing instead.

Dropped my dad off and went to Kallang Leisure Park and sang at Kbox.Wrong choice man!It was so friggin ex for a weekday!!We felt so cheated after that and decided that it'll be the last time we're gonna sing at Kbox.And yes,i'm serious.

Anyways,Celine is coming back again today.She'll be flying to Brisbane then back here then back to the camels again.And my exam is on Friday.

Organisational Behaviour.
I'm doomed.

I really have no idea why i'm taking business when i don't even have interest in it.Should have just gone ahead with my gut feeling and take a course which i have interests in.Probably like,early childhood or even interior design.Then maybe,just maybe,my blog will be filled with more happiness and sharing on what i've learnt every other day instead of constantly seeing things like,

'My exams are coming,die.'
'Exam this coming [date].Siao liao!'
'Exam over,don't wanna talk about it.'
'I flunked my exam,again.'
etc,etc.

Just can't wait for it to be over!Then i shall analyse and make a smarter choice after this diploma.

You see ah,i really wanna update on alot of things but i really don't know where and how to start.So many pics to be posted but i'm using my desktop and it's gonna be friggin laggy when i transfer the pics.

Sigh.I love life!
Time to hit the books now.