Cindy.Chen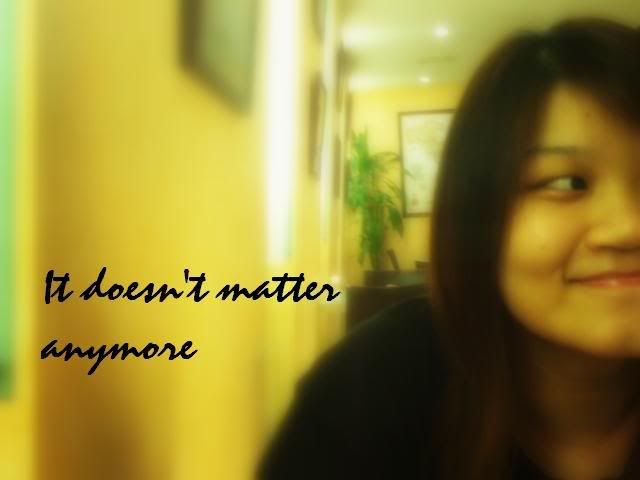 About ME


+25th Jan 1988.
+20 years old
+PSBAcademy.
+mhss.
+family.
+music.
+travel


Tuesday, March 30, 2010
Celebrated my grandma's 86th birthday on Sunday.

I don't know about you but i think i have an illness called the 'age freeze syndrome'.It's when you freeze the person's age and takes you awhile to defrost it.

It generally happens when you don't realise that time is passing so quickly until it hits you that they are no longer as young as you think they are.I age freeze my dad,mom and sis(s).And my grandma too.Age freeze some of my friends too!LOLOL!

Anyway,Econs paper is on Thursday and i haven't really sat down and study like i should.I mean i did but i don't think it's enough.Freakin' running out of time man!I kept reading through the past exam papers and it seemed to make sense,like i've finally understood what Economic is all about.For now,yes but when exam comes,i bet it'll look alienic,if there's ever such a word,to me.

Hate the graphs man!Why do we need to draw the graphs?!It's not like i'm gonna be an Economist or what what.Like who in the world invented graphs?Grrrrrrrrrrrrrrrrrrrrrrrrr!

Such a grumpy post,i know.There's more.

I haven't even started on my Accounts yet!!!!!Thank god i attended the Mass Revision the other day.The lecturer was god-like.Believe it or not,i understood every single word he said.It's like he miraculously appeared out of nowhere to answer my questions.You tell me,god-like or not?

Okay,back to my econs.