Cindy.Chen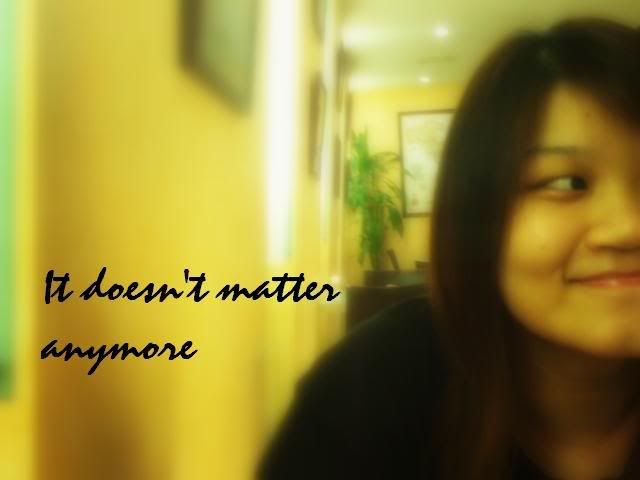 About ME


+25th Jan 1988.
+20 years old
+PSBAcademy.
+mhss.
+family.
+music.
+travel


Friday, March 26, 2010
So i was looking through Facebook and i noticed a few of my friends joined some retarded page like,

'See who is looking at your profile!'

Seriously?Why would people wanna join that?Okay,so you know who has viewed your profile..AND THEN?What's next?What are you gonna do next?Just makes no sense at all man.Okay lah,they probably joined out of curiosity or maybe trying to see if their crush is checking them out or what.

These are the possible scenarios after you see who has viewed your profile
*[Might not apply to all]:

1)

Random person;fugly

=

What the hell!?Why is he/she looking at my profile man?!

[Ignores]
2)

Random person;good-looking

=

Wah,who is this person?

[Clicks on their profile]

If he/she happens to be your type,you'll probably be smiling stupidly to yourself.


3)

The person you wish who would check out your profile

=

OMG!He/She checks my profile!!!!!


4)

Person you don't wish/can't be bothered with checks out your profile

=

STALKER/KPO.



For what,i say.Going through all this emotion rollar-coaster,siao or what!

Maybe i should set up a page,

'For everyone that joins 'See who is looking at your profile!',you're an idiot.'

Just saying.