Cindy.Chen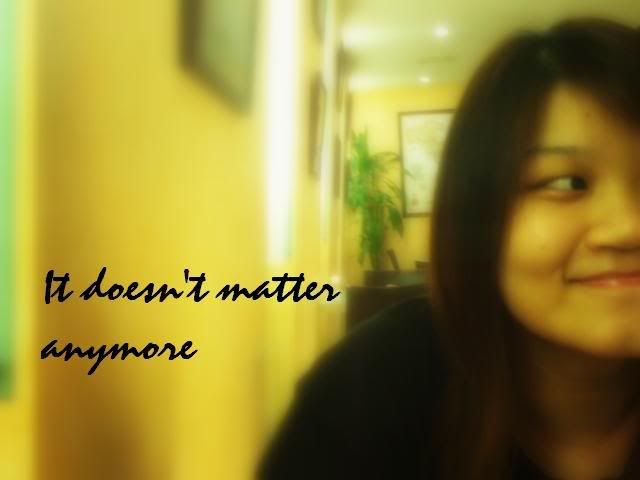 About ME


+25th Jan 1988.
+20 years old
+PSBAcademy.
+mhss.
+family.
+music.
+travel


Tuesday, July 20, 2010
I think i've blogged the least this year.I've always liked the idea of reading my past entries to see what i've done/what happened on this particular day just to,you know,recollect some of the happenings.But i guess in 2011 i'm gonna have trouble doing that because i can literally count the number of entries i have in 2010 with my fingertips.-_-
It doesn't help that my laptop is giving me problems AGAIN.It shuts down as and when it likes!
Anyway,just some of the highlights right now.
1) I've

fi

n

al

ly

finished my diploma!!!!!!!!!!Okay,actually it was about 2 months ago but yea,never too late to boast!:):) Results ain't that fantastic but i'm really,really proud of myself.
2) Applied for University of Manchester in SIM and currently waiting for the application outcome.No high hopes though..from past experiences - The higher you hope,the greater you fall.
3) Already started saving $monies$!!Something which i've been trying damn hard to but kept failing.
4) HATES STARHUB!!!
Erm yah,that's about it.Quite loserish but hey,you can't expect more from someone who has a monotonous life okay.Pffffffts!