Cindy.Chen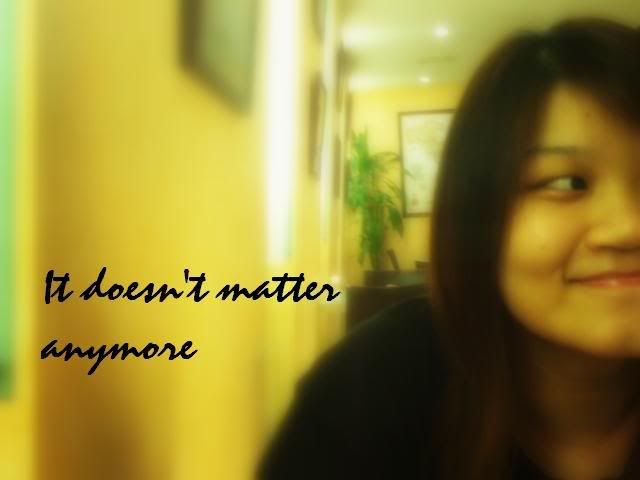 About ME


+25th Jan 1988.
+20 years old
+PSBAcademy.
+mhss.
+family.
+music.
+travel


Saturday, July 24, 2010
I'm at work now..but oh well,nothing much to do anyway.

Had a mini 2A class gathering at Andy's place last night and it went quite smoothly.I mean,it's always nice catching up with one another after not meeting for such a long time!

It's funny how we will always remember the trivia things and then have a good laugh about it.Like we used to hide our handphones in the ceiling/curtains(don't ask how we did it,we just did!we were pretty awesome)and then there was once one of the phones rang and the whole class was really cooperative for ONCE and we had to fake cough just to 'cover' up the vibration/ringing tone.Quite hilarious thinking about it!And of course,i have no idea how we thought of all the different 'hidding places' to hide our phones cus at that time,we weren't allowed to bring phones to school.

Oh well,good times good times.Making me feel nostalgia and all!But yes,we must look forward.

I can't wait to watch Inception!And to go Universal Studios!!!Gosh,gonna take a few days off to relax myself cus firstly,the new maid is here(yah,we changed the previous one)so have to teach her loads of stuff.Secondly,Celine is gonna come back again on Wednesday.The previous time she came back i didn't have time for her cus i was in Genting so yup,make it up to her!

And..visit my grandma and Jon Paul!!!Oh goodness,miss that darling boy so much!!

LOVE TO KEEP MYSELF OCCUPIED!!!!!