Cindy.Chen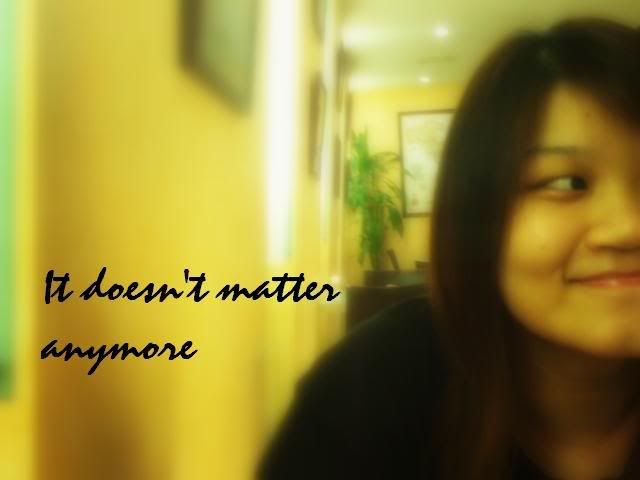 About ME


+25th Jan 1988.
+20 years old
+PSBAcademy.
+mhss.
+family.
+music.
+travel


Saturday, September 11, 2010
HELLOOOOOOO!!
Back for alil updates!:)
Finally paid off my sleep debt!(the school's closed for a week,so..yaaaahooo to that!)

Gonna be flying off to Chicago in November and i simply CAN'T WAIT!!!!!!!Speaking of which,FINALLY after 22 years i think i'm gonna see snow!!I know,sad ain't it?Better late than never!It's only gonna be a 5 days trip though:(then i'll be off to Abu Dhabi for the next 10 days!Geez,wonder what am i gonna do there.BUT!!Anything to get out of stressful Singapore really.

Finally settled my school enrolment and am officially a Murdoch University student.MUAHAHAHA!School's gonna start in Jan though but i'm quite eager to get everything started because it's not business i'm handling anymore so..YAY TO THAT!!!

On the look out for a new job with better pay but then again,all's not confirmed because i would have to see if it fits into my study schedule as well.
I'm glad things are working out well.I had been stressed out for the past couple of months because there had been issues after issues which nearly drove me insane!And it doesn't help that i've been coughing for more than a month now.I guess it's time to get my life back on track,hopefully my health too.
Room's in a mess again!Gonna start packing and maybe breathe in some fresh air!
Toodles!