Cindy.Chen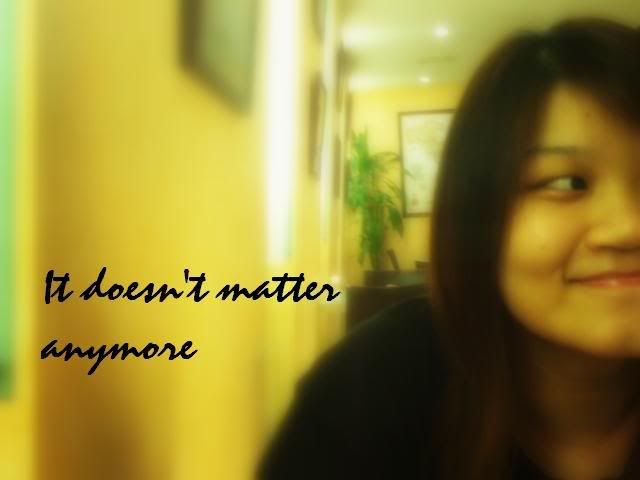 About ME


+25th Jan 1988.
+20 years old
+PSBAcademy.
+mhss.
+family.
+music.
+travel






Sunday, January 02, 2011

How was your new year's countdown?

Mine was spent at home..ALONE!Thinking my dad would be alone at home(considering the fact that he's been home for the past few NYE),i decided to stay home and keep him company BUT,he went for countdown instead.-____-" Should have went over to mom's.



So yup,NYE and first day of 2011 was basically spent at home watching tv.Every channel on SCV was available so yayyyy to that!:)





I started 'sorting' out my table just awhile ago.Couldn't stand it cus it was in a huge mess!It still is,but i'm quite lazy to go through everything thoroughly.Like i've questioned myself before..i have no idea why my room is always in a mess no matter how many times i clean it!Things just keep pilling up and everytime after cleaning my room,i have bags and bags of rubbish to clear.From.......god knows where!It's never ending:(





I know right!2nd day of 2011 and i'm already complaining.Gotta stop this habit of complaining.



5th Jan is my school's orientation.Well,not really looking forward to it but i guess it wouldn't be that bad since i've already know one of my classmate.



It's a start of a new year!Looking forward to something good this year:)



HOPEFULLY!