Cindy.Chen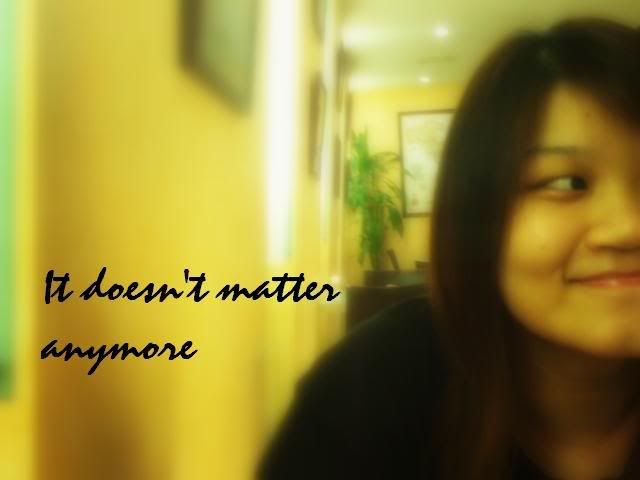 About ME


+25th Jan 1988.
+20 years old
+PSBAcademy.
+mhss.
+family.
+music.
+travel


Tuesday, January 11, 2011
I guess being not calculative may some time be a bad thing.People tend to take advantage of you.It probably runs in the family that we tend not to be too calculative to people around us.For me,i'm usually quite easy with friends.But lately,i feel some of them are taking me for granted..in monetary terms especially.I hope i'm just being too sensitive.
I mean come on,who doesn't love money?But just don't go over the limit of trying to suck every penny out of the person.
I'm not gonna name names but if you think i'm talking about you,then..it's probably you.