Cindy.Chen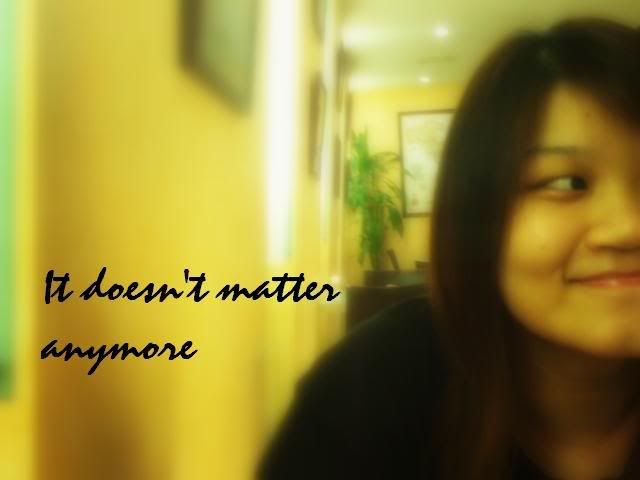 About ME


+25th Jan 1988.
+20 years old
+PSBAcademy.
+mhss.
+family.
+music.
+travel






Wednesday, April 04, 2012

Apparently nobody should be nice to me because if they are,it's wrong.I get questioned and as though its my fault or that it's unfair. But treating them like precious gem seemed legit.TMD,all their lives they have been pampered and spoilt and now I can finally get a lil taste of that and yet its wrong.




Sure,continue siding her and spoiling her. I shall be the bad person I've always been.

Acting as though she's the victim,as usual.




Whatever lah,I don't give a damn anymore.So quit telling me things and make it sound as though it's my fault.