Cindy.Chen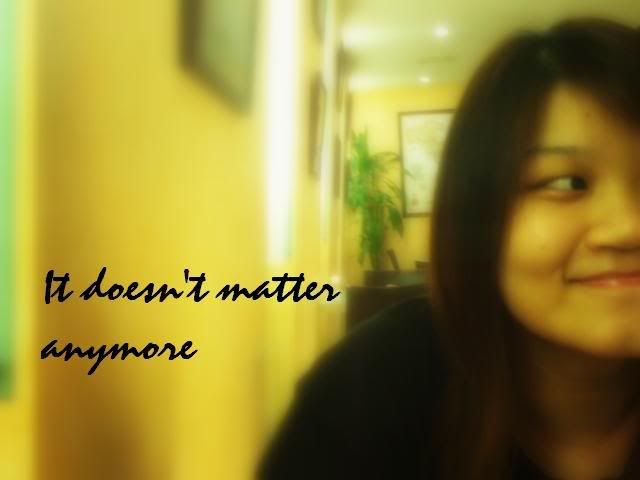 About ME


+25th Jan 1988.
+20 years old
+PSBAcademy.
+mhss.
+family.
+music.
+travel


Friday, April 13, 2012
Tired of always being the one making an effort.
Think about it.If I can live my life without you,it's not difficult to not make an effort at all.But why am i constantly finding myself trying to get everyone together,meeting up for dinners and such.You really think I'm that free huh?Its because I'm making an effort.But I guess there's a limit to everything.And I think I have done enough.
So you know what,I'm not gonna care more.
'If someone wants to be a part of your life, they will be there. Don't bother saving a spot for someone who won't make an effort to stay.'