Cindy.Chen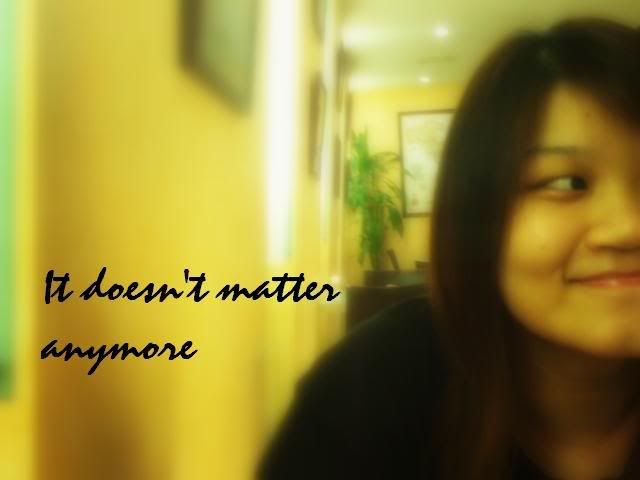 About ME


+25th Jan 1988.
+20 years old
+PSBAcademy.
+mhss.
+family.
+music.
+travel


Tuesday, October 16, 2012
Lately, i feel my attitude sucks..and i don't know why!
I get so annoyed by little things and would flare at people whom i love most, my family.:(
I know it's not right and we human always take things for granted knowing that family would never forsake us no matter how we treat them. And i really hate myself for that.

I honestly don't know what has happened to me. It's like i feel my attitude changed ever since the starting of October for whatever (i don't even know!) reasons.
It's a ritual my dad would drop me to school on Saturday mornings before heading to gramps and usually, we will have endless topics to talk about. Like really endless and i would always hope the ride was longer. But for the past couple of weeks, i had nothing to talk to him about. Or rather, i just didn't feel like talking.

I don't know.

My mom too. I was so angry with her yesterday, i actually slammed the door at her. Of course i felt really guilty after that but i just can't bring myself to apologise. For some reason, i'm really scared that the 'old' me is back. That rebellion and not give a damn to anything or anyone 'me'.

JUST WHAT THE F*** IS WRONG WITH ME THESEDAYS?!?!!?!?IT'S REALLY DRIVING ME CRAZY!!!
Argh!
Labels: bad attitude, family, me, reflection