Cindy.Chen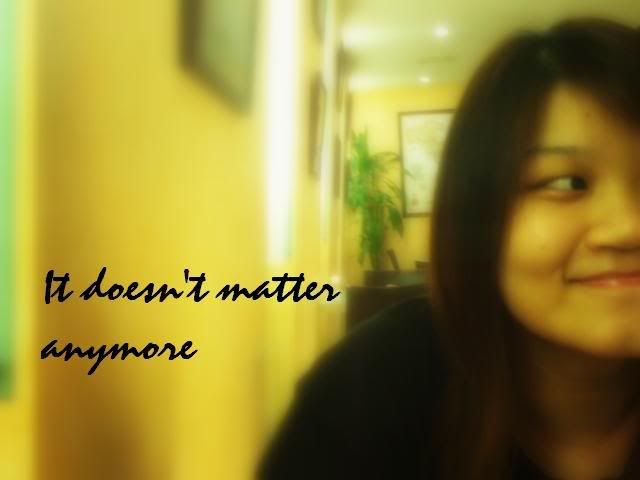 About ME


+25th Jan 1988.
+20 years old
+PSBAcademy.
+mhss.
+family.
+music.
+travel


Tuesday, October 02, 2012
It's quite sad but i realised 'friends' only come to me when they have no one else to turn to.What,i'm a spare tyre ah?I've lost the number of times of always been there for those who needed me but when I need them,they are nowhere to be found.Or for some,they complain about others and then the next moment,you see them being 'BFF' once again.Child's play really.And that is why I've stop making the effort for those whom I think is not worth it.
There's only a handful whom I feel are genuinely appreciative of me while the rest are just..you know.Damn sad for these people.They don't realised how sometimes their action speaks a thousand words and how it reflects badly on their character.They take for granted people who truly cares and then keep blaming those who really don't give a damn.
Stupidity i say.
And,I should probably need to stop making myself so easily available too,right?
Yes,I will.
Labels: friends, life, people, reflection, Self-centred