Cindy.Chen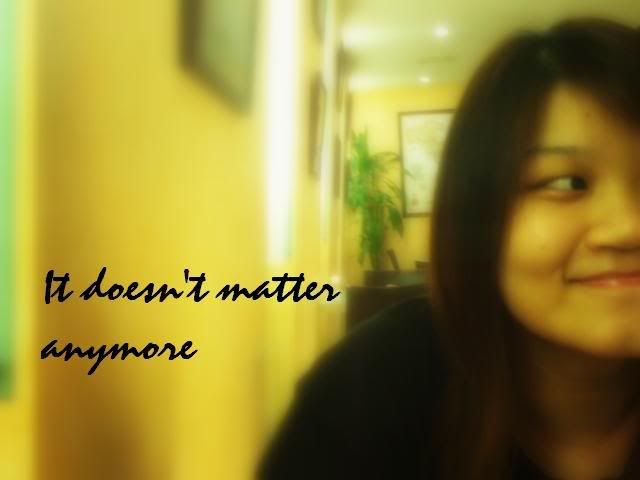 About ME


+25th Jan 1988.
+20 years old
+PSBAcademy.
+mhss.
+family.
+music.
+travel


Sunday, May 23, 2010
These past few weeks have been crazy!I've been working almost everyday thus,the lack of updates.I mean,what can i update?

Thank goodness we have finally found a new part-timer and hopefully she's gonna stay for long.

Anyway,i've officially started my guitar lesson!Yah,after procrastinating for about 1.5 years..it's time man.It's really not as easy as i thought.I'm already struggling to play some of chords which the kids can play so easily.Chao turtle,so embarrassing!Hmpf!

Oh oh oh!I can't can't can't WAIT for the holidays!

End June/early July should be going Genting with 1.2.5

July/Aug planning to go Australia but i'm still deciding because Celine wanna go Greece.It's Greece leh,wah lao!

I'm trying to make full use of the leave i'm gonna take because obviously Boss won't be too happy that i'm travelling more than him enjoying myself instead of slogging hard.Hehe!

Oh!I digress.

So the other day i was trying out a new route home.Instead of taking the train,i took a bus and damnit,i've been wasting [insert 1.5 years worth of 20 mins] travelling.Taking the bus was so much faster!I reached home about 25 mins later.GRRRR!And for train,it will usually take me about 45 mins.

-_________________________________-"

I amuse myself sometimes.